ORCODA (ASX:ODA) is excited to be recognised in the latest article by The Market Herald as a smart city provider for its transport and logistics technology and infrastructure.
Read the full article here.
Excerpt from "Revolutionising Cities: The Digital Transformation you can't ignore"
Cities around the world are transitioning toward smarter and more efficient living, marking the end of the 3G network era as faster networks rise to the forefront.
The transition to a faster network is being accelerated by the planned shutdown of all 3G networks over the next 12 months by Australia's major telecommunications providers. Worldwide, 3G networks are being decommissioned to repurpose their spectrum for 5G technologies.
5G technologies will form an intensifying part of the smart city transition, as with faster connections, those living in cities as well as the businesses operating within them, will be strongly supported by its growing powerful abilities.
Smart cities are the fusion of data and advanced smart technology to lower carbon footprints and increase faster more sustainable living.
By September 2024, all 3G networks in Australia will be discontinued. Users must undergo substantial technology upgrades to remain relevant in the evolving telecommunications landscape.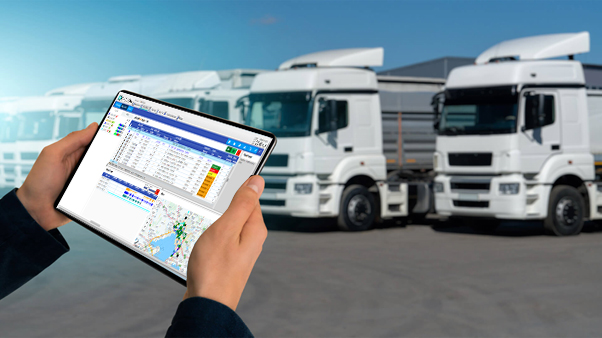 Capitalising on the Smart City Revolution.
The advent of 5G is poised to revolutionise the landscape of fleet services and logistics. With its lightning-fast speeds and minimal latency, it empowers real-time monitoring of vehicles and cargo, ushering in a new era of efficiency.
However, a significant challenge arises from the fact that approximately 70 per cent of logistics fleets still rely on outdated 3G technology. Transitioning to 4G and 5G networks is no longer merely an option; it's an imperative.
ORCODA is one of Australia's leading logistics solution providers and employs its fleet technology to more than 7000 vehicles across Australia, and it holds major responsibilities in road, rail, mining, and air infrastructure projects.
The company's Managing Director, Geoff Jamieson, describes the logistics company as a market leader in route optimisation, schedule management, and rostering.
"ORCODA is unique in that all of its developers and support teams are in Australia which provides quicker response times for our customers and ongoing solutions that suit their Australian operations," he said.
The opportunity to upgrade its systems to 5G aligns with ORCODA's vision for smart city integration solutions in fleet management. The transition allows for agile decision-making, streamlining operations, and minimising delays.
"ORCODA is working closely with multiple telematics companies to ensure their customers can implement the ORCODA transport management SaaS solution for their future fleet operations in the swap over from 3G to 4G/5G," Mr Jamieson said.
The company has forged partnerships with world-leading telecommunications companies, including SGS Logistics, Teletrac Navman, and Savills Australia, enabling services like GPS vehicle tracking, smart solutions for supply chain management, and AI optimisation for transportation operations.
Furthermore, in a significant development this year, ODA welcomed its international subsidiary, Future Fleet to facilitate the integration of new technologies.
These include GPS Fleet tracking software, 4G/5G Plug and Go tracker devices, hard-wired GPS fleet tracking solutions, driver fatigue monitoring, asset tracking, refrigerated monitoring solutions, AI-powered driver behaviour cameras, and satellite and solar-powered asset tracking devices.
ORCODA's tracking systems allow you to monitor a vast range of vehicle data in real time, including speed, location, and odometer with additional advanced features such as geofencing, Here Maps integrations, trip planning, reporting and much more.
Read the full article here.