Do you run a community transport fleet and are looking for aggregation as well as optimisation?
In today's rapidly evolving business landscape, digital transformation is no longer a luxury but a necessity for organisations across various industries. One sector that is embracing this transformation is community transport, which aims to provide safe, secure, and personalised transportation services to assist the elderly, socially isolated individuals, and younger people living with disabilities. With the goal of enabling independence and fostering connections within communities, community transport providers are leveraging digital technologies to revolutionise their transport operations and enhance the quality of the transportation service they deliver.
Aggregation is the Key: Do More With Less
In the realm of community transport, the ability to optimise resources and assets plays a critical role in ensuring that no trips are turned away. Aggregation through optimisation is the key to getting the most out of existing resources and assets, allowing providers to do more with less. ORCODA, a leader in community transport technology, has developed innovative solutions that significantly increase the utilisation of fleet resources. Through their intelligent transport management system, ORCODA has enabled TransitCare, a renowned community transport provider, to deliver 25% more trips per vehicle per day without expanding their resources.
Our long term clients agree
Terry O'Toole, the CEO of TransitCare, expresses enthusiasm about the impact of ORCODA's optimisation allocation solution on their transport operations. As the 2023 winner of the National and Global Community Transport Provider award, TransitCare handles a substantial volume of trips annually in Queensland – within Brisbane South, Logan and Redlands, Townsville, Charters Towers, Ingham and Cairns. The implementation of ORCODA's solution promises to bring immediate and practical benefits to community members who rely on their services, allowing TransitCare to grow more efficiently and make a positive difference in the lives of their customers.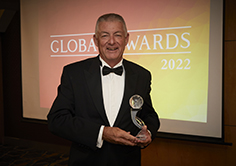 Better Customer Care with Automated Notifications
To enhance customer care and streamline operations, ORCODA has introduced the NOTIFY APP, a mobile application that automates notifications to customers, carers, and family members. By providing real-time alerts, the app keeps customers informed about their booked community transport trips. Automated notifications include updates on scheduling, next job details, and trip completion. The ORCODA NOTIFY APP can be downloaded for free from the Apple Store or Google Play, ensuring that customers have easy access to real-time updates right at their fingertips.

The adoption of the ORCODA NOTIFY APP brings benefits beyond improved customer care. By providing customers with real-time automated alerts, your call centre's demand is significantly reduced. Customers no longer need to call to enquire about their driver's whereabouts or confirm their bookings, as they receive timely updates through the app. This reduction in call centre demand allows community transport providers to allocate their resources more efficiently, focusing on delivering exceptional service rather than managing a high volume of inquiries.
Combined Transport Solution and Industry Integration
ORCODA understands the value of collaboration and the power of combining transport solutions. By connecting thier platform to other transport providers using real-time API integration, ORCODA enables jurisdictions to share insights and learn from each other's experiences. This collaboration fosters greater efficiency and effectiveness within the community transport sector. ORCODA's technology can also be seamlessly integrated into government-funded platforms, creating a combined transport solution that optimises operations and automates reporting.
Why Are We Different?
What sets ORCODA apart is their deep understanding of the community transport industry. Their staff members have worked in various job roles within transport organisations, allowing them to gain firsthand experience and ensure that their technology aligns perfectly with the industry's requirements. Additionally, ORCODA collaborates closely with national and state industry associations like the Community Transport Organisation (CTO) and the Australian Community Transport Association (ACTA). By engaging with these associations, ORCODA ensures that their technology is designed to cater to the unique needs of all community transport providers.
The powerful booking system within ORCODA Logistics Management System (OLMS) has an AI solver that will run up to 3000 iterations of a scenario in order to find the best value and most efficient solutions for your transport operation. Our booking system can analyse a multitude of attributes and constraints for your vehicles, drivers and customers, so that you can ensure your staff have all the information they need. ORCODA's technology also houses a payment gateway and boasts a simple one-touch DEX reporting function. Our easy to use software creates increased accuracy and job satisfaction, which is very important with a volunteer workforce.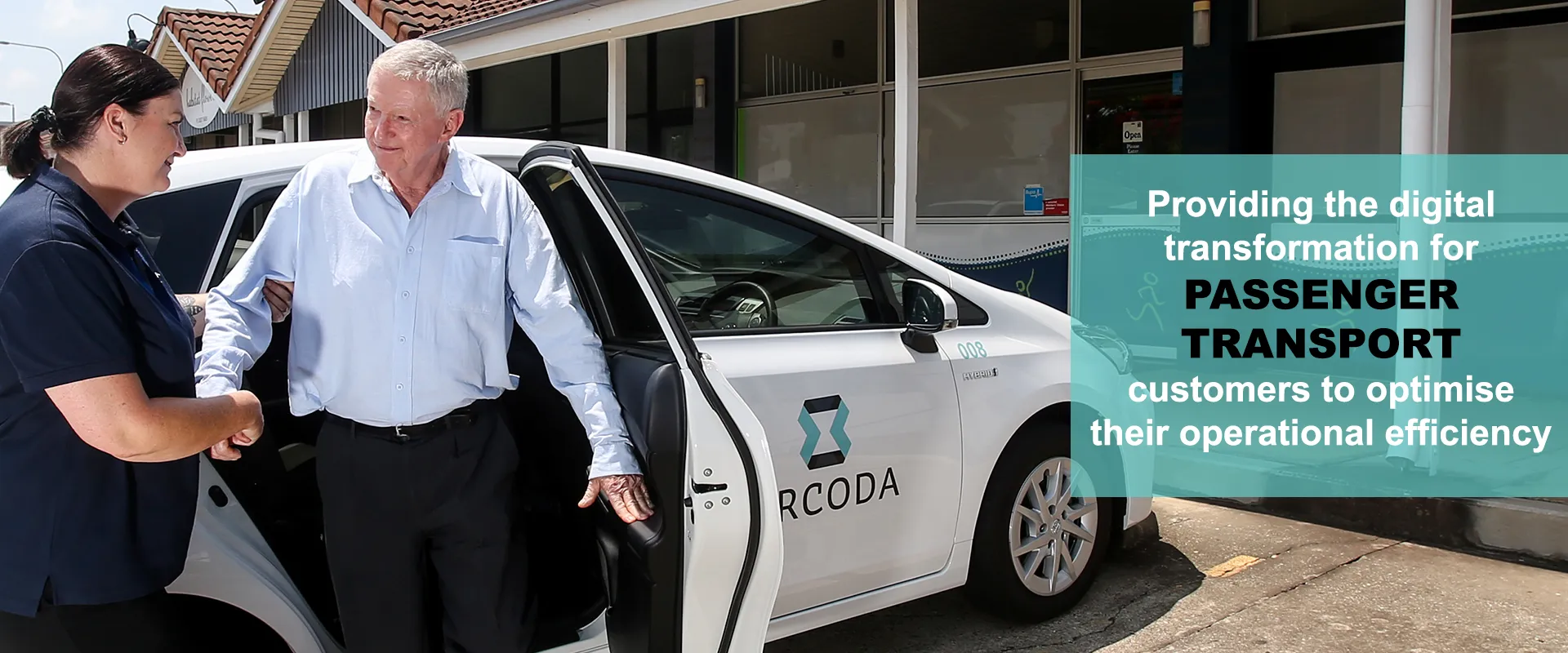 Why should you embrace digital transformation?
Improving operational efficiency: Digital technologies enable you to monitor vehicle performance and driver behaviour in real-time, as well as optimising routes, staff rosters and fleet utilisation.
Be a market leader: Keep up with the industry trends and provide quality customer care and the best transportation coverage possible.

Enhancing driver safety: Automated checks that manage fatigue, load limits, pre-start safety checklist and fit for work declaration. These can all help you to monitor driver behaviour, improve safety and reduce accidents. In addition, they ensure compliance and governance processes are in place to protect your board and senior management team.
Enhancing customer satisfaction: Real-time visibility of vehicle location and estimated arrival times can improve customer experience via automated alerts.
Boost staff satisfaction: Automate your staff's daily repetitive tasks and allow easy Single Click DEX reports with ORCODA's Community Transport software. Increasing accuracy to help them meet KPIs.
Digital transformation holds immense potential for community transport providers. By embracing technologically advanced software systems like ORCODA's intelligent transport management system, providers can unlock new levels of efficiency, productivity, compliance, and service delivery while simultaneously reducing overall costs. The integration of digital solutions enables aggregation and optimisation of resources, ensuring that no trips are turned away and that customers receive the highest level of service through automated notifications. Furthermore, collaboration and industry integration allow for shared knowledge and continuous improvement within the community transport sector.
Community transport providers face the challenge of meeting the transportation needs of vulnerable populations while striving for operational efficiency. Digital transformation offers a viable solution, revolutionising the way these providers manage their fleets, allocate resources, and communicate with customers. ORCODA's innovative technology and commitment to understanding the industry make them a trusted partner in this journey toward digital transformation.